Show & Tell:My Favorite Book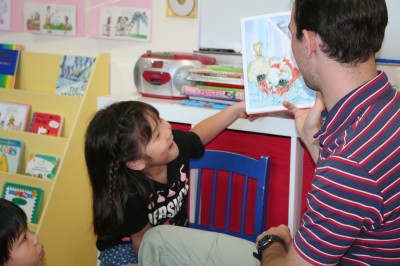 金曜日は、ショーアンドテルの日。今回のトピックは『好きな本』。みんなそれぞれ自分が好きな本を持ってきてどうしてその本が好きかお話ししたよ!
29日(日)は、アップルビーインターナショナルスクール運動会。みんなで力を合わせてがんばります!
Friday is show & tell day. Today's topic was " My Favorite Book". We broubht in our favorite books and tald why we like them.
Apple Bee's Sports Day is coming this Sunday! We are all looking forward to it along with our parents and friends. We'll our best!