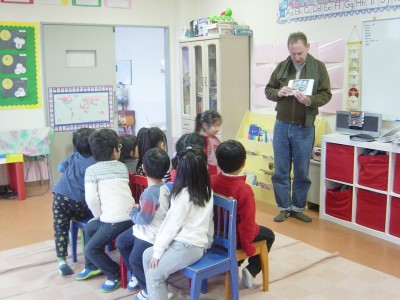 今日、単数および複数の名詞を使うを練習しました。
「これは、ペンです」
「これらは、ペンです。」
Today we practiced using singular and plural nouns. Singular means 1 and plural means 2 or more. For a singular noun we use "This is a…" For plural nouns we use "These are…" (noun plus "s") For example, "This is a pen." "These are pens."
English is fun, but sometimes tricky.