Winter School: "Winter Fun!"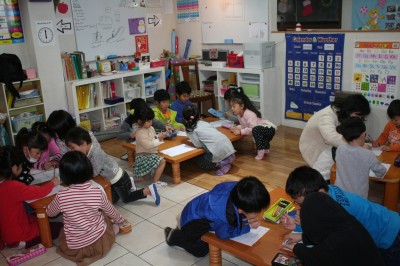 昨日からウィンタースクールが始まりました。テーマは"Winter Fun!"冬の服、お話し、遊び、ゲーム、うた、など学習します!
明日から1月3日までスクールはお休みです。よいお年をお過ごしください。
2017年も皆さんにとって素敵な1年になりますように…。
Yesterday was our first day of Winter School. We are learning all about winter-themed things and reviewing some important English from earlier in the year.
Today was also Apple Bee's last day of school for the year. We hope everyone has a great New Year's holiday!