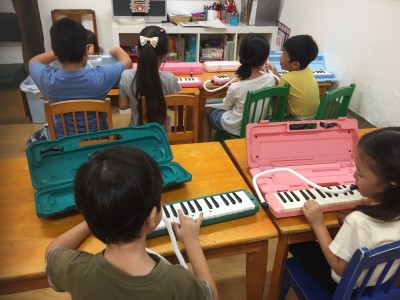 音楽の時間に鍵盤ハーモニカで『ドレミファソラシド』の練習をした後、『かえるのうた』をゆっくり弾きました。みんな音楽が大好き!意欲的に取り組んでいました。
Today at music time we practiced "Doe, Ray, Me, Fa, So, La, Tea, Doe" using keyboard harmonicas and played "The Frog Song" slowly . We like music time.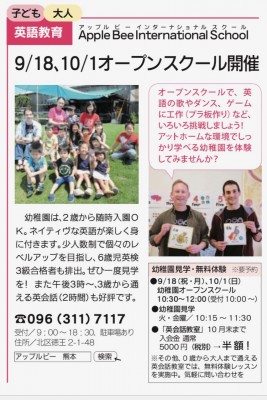 アップルビーインターナショナルスクールでは、10月1日(日)にオープンスクールを開催します。お友達も誘ってお気軽に遊びに来てくださいね!
On Sunday October 1st, Apple Bee International School will hold an open school.
Please come with your friends and enjoy English together with us.