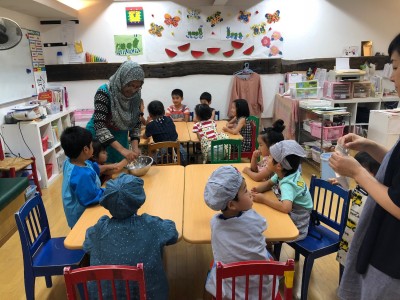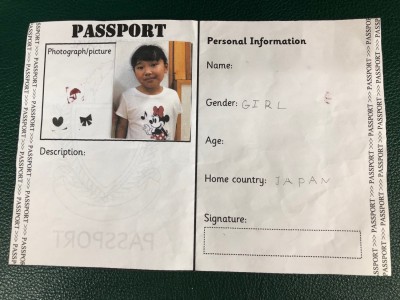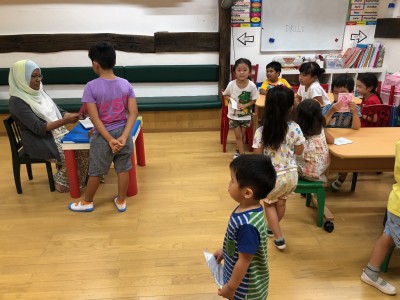 サマースクール 最終日、今週習った国旗、国の名前、場所などを復習した後 パスポートを作って世界の国へ行く 遊びをしました。またチョコレートパンケーキを作って美味しくいただきました!
みんなで楽しくサマースクールを過ごすことができました。
Today was the last day of our summer school.Today We reviewed what we have learned the whole week. We made our own passports and pretended to visit other countries.
We learned how to make pancakes and enjoyed yummy pancakes too. Summer school was so much fun! See you next time.