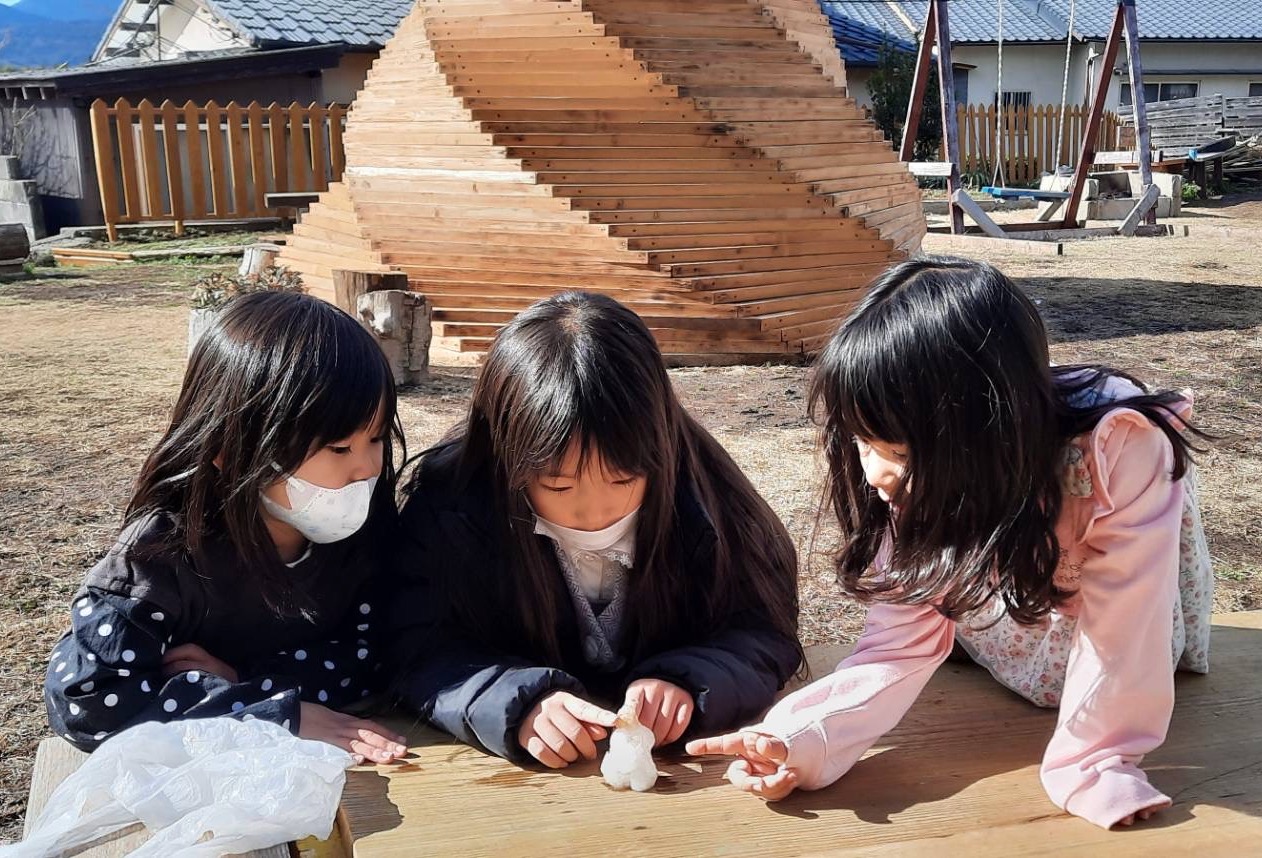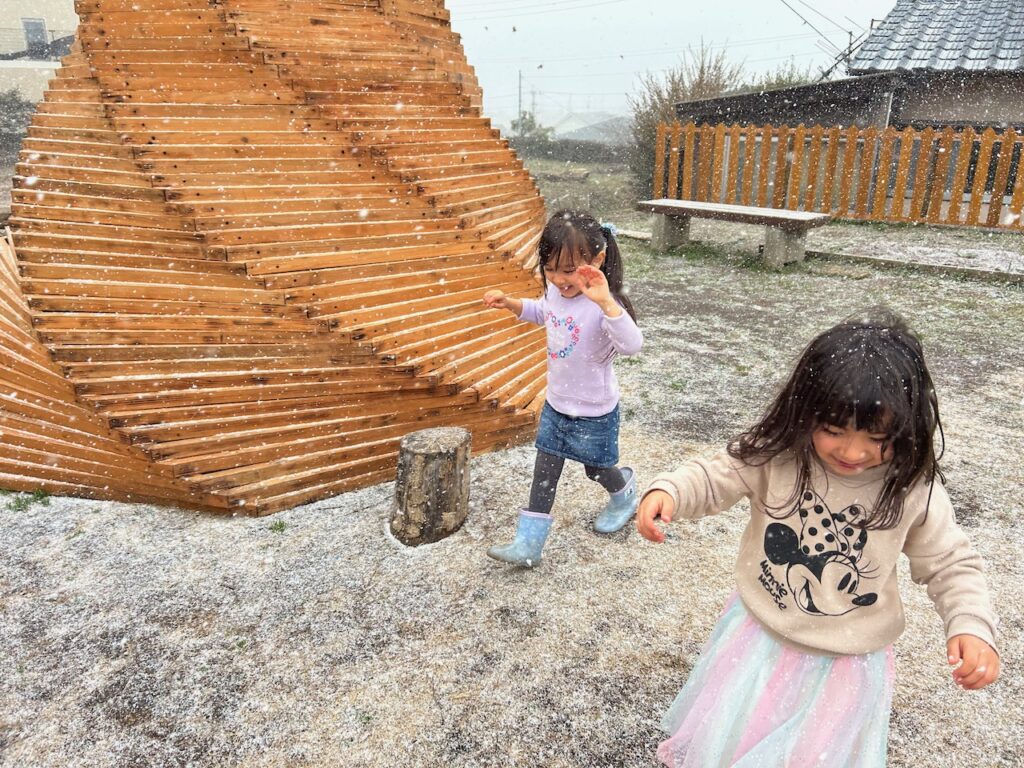 強い寒気が流れ込んだ影響で、今日も各地で大雪が降っているようですね。熊本でも雪が降り、子ども達は積もった雪に大はしゃぎでした。
各地で大雪の被害が出ているとの報道に驚くとともに、心からのお見舞い申し上げます。


Today we had snow! Snow is exciting to little ones experiencing it for the first time. It's even more exciting here in Kumamoto as it is so rare. Today we went outside and took advantage of the mini-blizzard. We got to look at the beautiful snowflakes up close, and even made snowballs!
Much of Japan has been hit by snow storms, especially in the north. We express sympathy for those in Iwate and other prefectures who are suffering from heavy snow. We hope it gets warm soon.
■ホームページ: www.applebee.jp
■園児募集 2023年1月より若干名
■幼稚園見学会
毎週月曜・金曜日 10:20 – 11:30
他の曜日相談可
096-311-7117 (要予約)
熊本市北区徳王2丁目1−48
■幼稚園見学 / 体験申し込みフォーム:bit.ly/applebee2022