Summer School Week 2: World Culture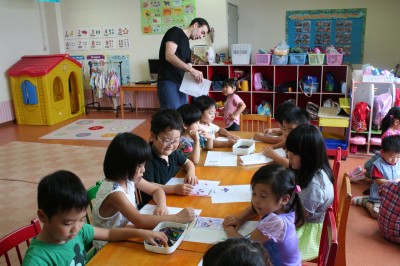 サマースクール2週目は『世界の文化』、国の名前、国旗、その場所などをについて学習します。今日はいろんな国の「こんにちは」を習ったあとパスポートを作って世界の国へ行く 遊びをしました。
This week for summer school we are studying "World Culture".We learned about country names, flags, and map locations. Studying foreign countries is fun. Today after we learned how to say, "Hello" in different languages, we made our own passports and pretended visiting other countries.