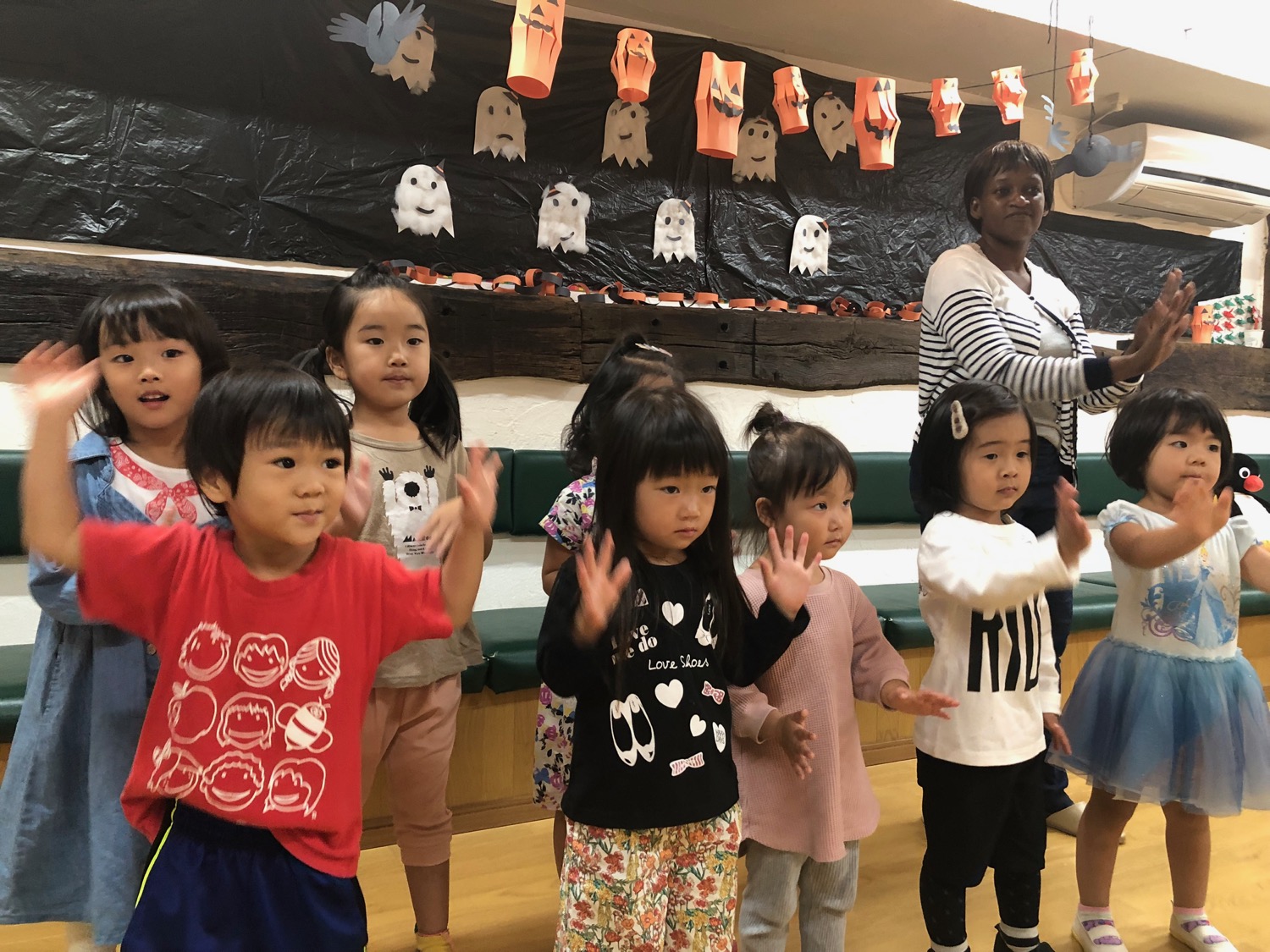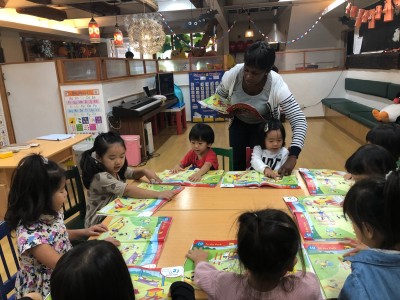 ハロウィーンまでもうすぐ!新しいハロウィーンの歌を歌いました。魔女、コウモリ、黒ネコ、おばけ、クモなどが出てくるとっても楽しい曲で、みんな大好きです。
Halloween is coming soon! Today our teachers taught us some new halloween songs. We can be witches, bats, black cats, ghosts, and spiders in these songs. It was so much fun!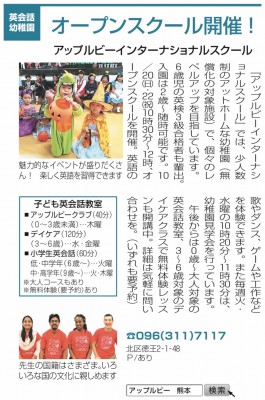 10月22日(祝)にオープンスクールを開催します。
お友達も誘ってお気軽に遊びに来てくださいね!(要予約)
On Tuesday October 22nd, Apple Bee International School will hold an open school.
Please come with your friends and enjoy English together with us.