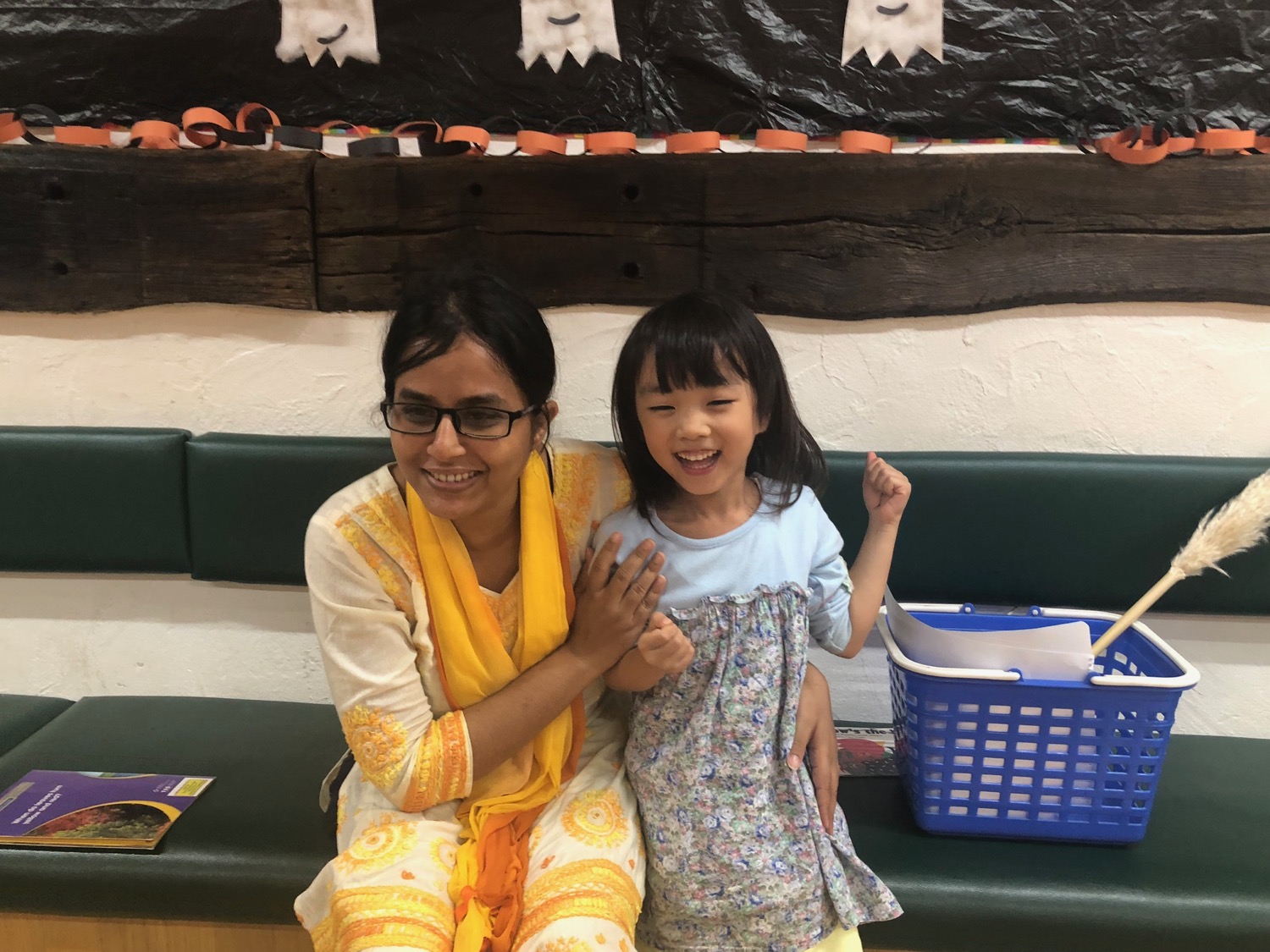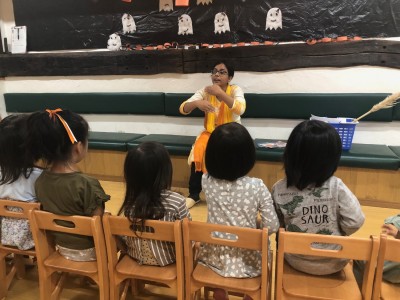 今日はショーアンドテルの日。今回のテーマは『秋のアイテム』、落ち葉や秋の食べ物、秋のアイテムを持ってきて紹介しました。
Friday is Show & Tell day! Today's topic was "Autumn Things"
We brought in items like leaves, pine cones,and pictures of things we can see in the autumn.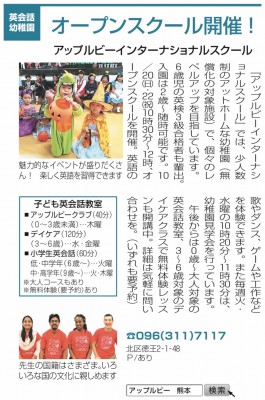 10月22日(祝)にオープンスクールを開催します。
お友達も誘ってお気軽に遊びに来てくださいね!(要予約)
On Tuesday October 22nd, Apple Bee International School will hold an open school.
Please come with your friends and enjoy English together with us.